CREATION

ENGINEERING CONCEPTS-A CREATION SCIENCE MINISTRY!
    

   

Good Science and the Bible are in Perfect Accord!
     This website is devoted to explanations for how

true

science can easily be harmonized with God's Word through the development of a proper

biblical worldview

.
        

CREATIONIST AUTHOR, SPEAKER, & RESEARCHER

J.D. MITCHELL, P.E., BSME, MBS

 

SHARES THE RESULTS OF OVER 30 YEARS OF SCIENTIFIC AND BIBLICAL RESEARCH REGARDING THE CREATION VS. EVOLUTION CONTROVERSY.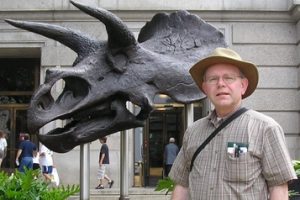 HE IS AVAILABLE FOR SPEAKING ENGAGEMENTS AT LOCATIONS THROUGHOUT THE UNITED STATES.
HEAR THE SCIENTIFIC EVIDENCE FOR BIBLICAL CREATION.
LEARN WHY EVOLUTION IS NOT SCIENCE BUT RATHER IS FALSE RELIGION.
LEARN THAT TRUTH IS KNOWABLE AND THAT TRUTH IS VITAL FOR EACH AND EVERY PERSON.
CLICK ON "PRESENTATIONS AVAILABLE" TAB TO ARRANGE A SPEAKING ENGAGEMENT.

CALENDAR
Sun
Mon
Tue
Wed
Thu
Fri
Sat

ICS Meeting

@ Rivercrest Community Church

Oct 23 @ 5:00 pm – 7:00 pm

J.D. Mitchell and Milt Marcy will present on the topic, "Pterosaurs of Yesterday and Today."