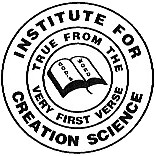 The Institute for Creation Science (ICS) regular educational meetings are held monthly except for December at Rivercrest Community Church located at 3201 NE 148th Avenue in Portland, Oregon. Check the latest ICS Newsletter for the exact date and time of the next meeting. All nondisruptive people are welcome at the meetings.
Meeting format consists of live and video programs by knowlegeable creation science and Christian apologetic presenters followed by Question & Answer/Discussion periods. There is normally no charge to attend meetings, but free will offerings may be accepted at some special meetings.
Meeting topics cover most aspects of the creation vs. evolution culture war. All presentations are given with the presupposition that the Bible is God's inspired word and is accurate and inerrant in its original autographs. See the Statement of Faith page for the beliefs of the managing directors of ICS. Executive Director for ICS is J.D. Mitchell, P.E., BSME, MBS.
ICS also sponsors scientific and biblical research within the fields of creation science and biblical apologetics. Watch this website for announcement of specific internet course work in biblical paleontology in the future.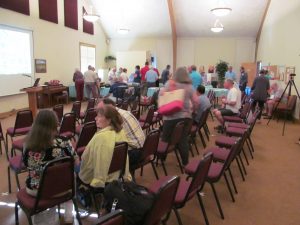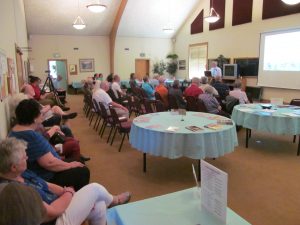 Institute for Creation Science Meeting at Rivercrest Community Church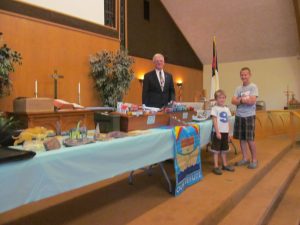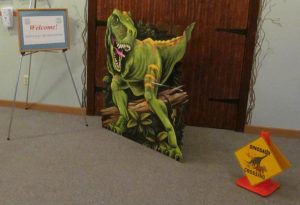 Welcome to ICS!