CREATION

ENGINEERING CONCEPTS-A CREATION MINISTRY!
+CREATION ENGINEERING
+BIBLICAL PALEONTOLOGY
+DINOSAURS & FOSSILS
+ORIGINS & WORLDVIEW
+BIBLICAL CREATION APOLOGETICS
This website has explanations and information for how science can be harmonized with God's Word through the development of a biblical worldview. Check it out! There are books, original research articles, and more. All content is designed to encourage the Christian believer and inform the skeptic. Use the top menu bar for articles and research. Click on "BOOKS" above to find out about books by J.D. Mitchell.
---
Why the name "Creation Engineering Concepts"?
Yes, Creation Engineering Concepts (CEC) is an unusual name for a creation science ministry. Why the word "Engineering" in a name that describes science based on the Bible? Here are some reasons for the name used since the ministry's founding in 2004:
There are scores of creation ministries and "CEC" is unique among them. Being unique is important in order to allow for separation from other creation ministries and to avoid name confusion.
The word "science" basically means knowledge. Engineering is "applied science," and since the founder of CEC is a professional engineer by education, training, practice and certification; having the word Engineering allows for some career identification in the ministry name.
Engineers are taught by education and learn by practice to accomplish their work through various design processes. Upon reflection they can easily see a connect between their efforts to design and the marvelous design evident throughout the universe. Experienced engineers have little inclination to believe order comes from chaos or progress comes from the random-chance interaction of matter. The epistemology* of engineers tends to be straightforward, consistent, factual, with no nonsense.
Mankind's designs are confined by the 2nd law of thermodynamics, and engineers soon learn how difficult it is to design things that work and last. They are not compensated for their efforts unless their designs accomplish their intended purposes. Therefore, there is little tendency for them to speculate from "ivory towers," as is a common practice for secular scientists, especially those who pontificate regarding origins issues.
In these pages and associated resources you will find powerful information, not only by the website host, but by other more well-known creation engineers such as, Walter Brown, Stuart Burgess, Randy Guliuzza, Henry Morris, John Morris and Tas Walker. Unlike many secular scientists who develop origins theories based on atheistic assumptions of a stupid, natural design process for the universe, all these men know from decades of real experience that all evidence points to a Supreme Creation Engineer for the universe.
God's Creation Engineering, from the beginning, is clearly seen by everything that has been made in the universe! He is the Creation Engineer.
*epistemology: the study of or a theory of the nature and grounds of knowledge, especially with reference to its limits and validity.
Click here for a great video interview of an accomplished creation engineer (short about two minutes).
Click here for a great video interview of an accomplished creation engineer (longer about 15 minutes).
---
        CREATIONIST AUTHOR, SPEAKER, & RESEARCHER J.D. MITCHELL, P.E., BSME, MBS SHARES THE RESULTS OF OVER 30 YEARS OF SCIENTIFIC AND BIBLICAL RESEARCH REGARDING THE CREATION VS. EVOLUTION CONTROVERSY.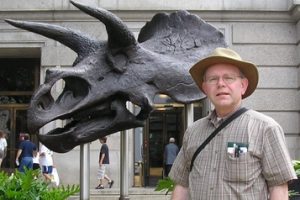 AN EXPERIENCED & ACCOMPLISHED SPEAKER, HE IS AVAILABLE FOR SPEAKING ENGAGEMENTS AT LOCATIONS THROUGHOUT THE UNITED STATES.
HEAR THE SCIENTIFIC EVIDENCE FOR BIBLICAL CREATION.
LEARN WHY EVOLUTION IS NOT SCIENCE BUT RATHER IS FALSE RELIGION.
LEARN THAT TRUTH IS KNOWABLE AND THAT TRUTH IS VITAL FOR EACH AND EVERY PERSON.
CLICK ON "PRESENTATIONS AVAILABLE" TAB TO ARRANGE A SPEAKING ENGAGEMENT.